Today I'm sharing 16 Inventive Uses For Bananas (Genius!) that will help you use up ripe bananas and even the banana peel!
Sometimes all of our bananas ripen at once and we need some inventive uses for bananas that will avoid having to throw them away. Because that's a waste of money and a waste of nutrition that could be doing good in your body.
16 Inventive Uses For Bananas
1) Whiten Your Teeth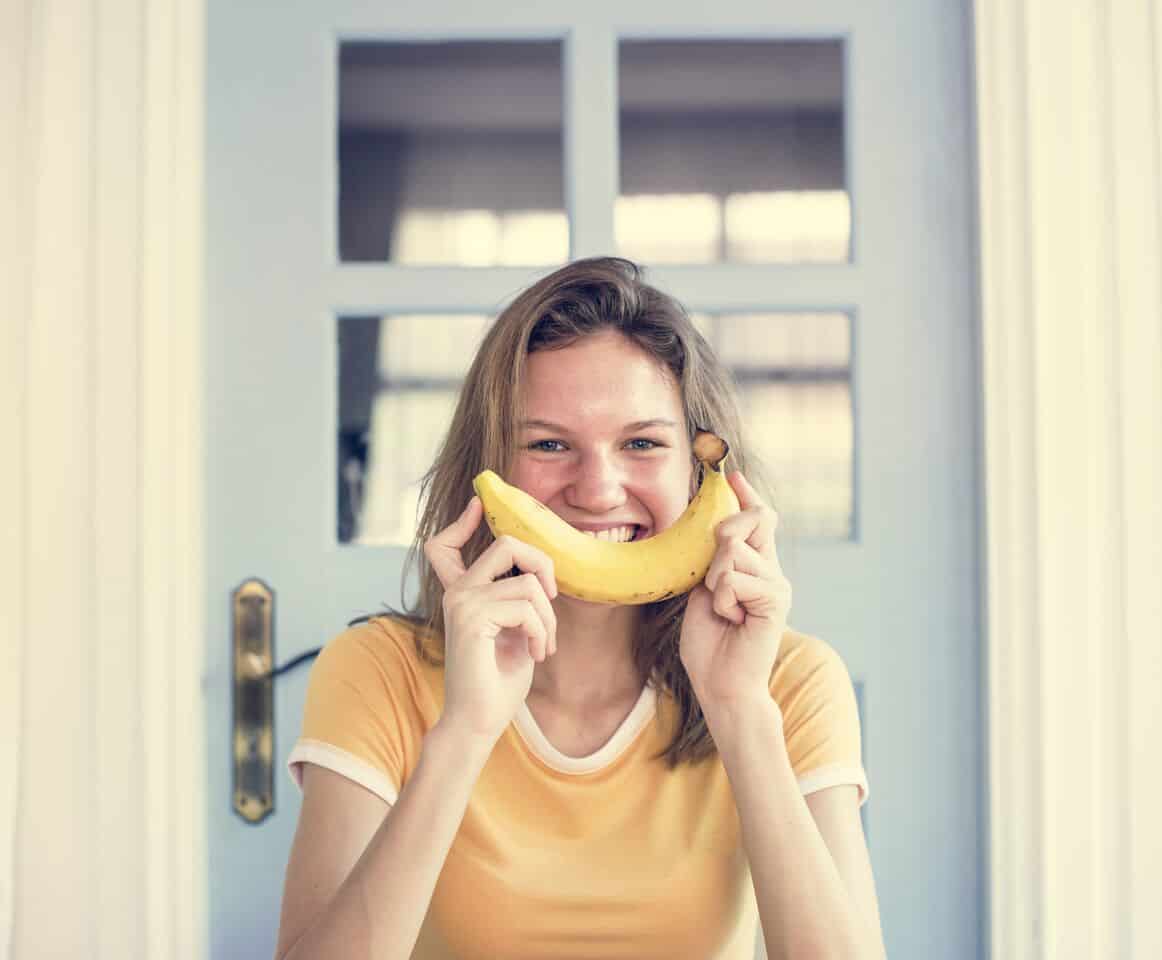 Yes bananas help your teeth to whiten. All you need to do is rub the inside of a banana peel on your teeth for 1-2 minutes per day. The results should show within 2 weeks.
2) Make A Banana Face Mask
"Bananas contain many beneficial vitamins, including manganese, vitamin C, potassium, biotin and copper. Some of these vitamins are proven to be beneficial to skin," says Dr. Boling.
---
** Please note that this post may contain affiliate links which means that I can receive a small payment if you make a purchase through my links.
---
Click here to get this simple yet very effective face mask. Go on and treat yourself today.
3) Relieve Insect Bites
Rub the inside of a banana peel any insect bite or on poison ivy and it will help to stop it from getting itching and inflamed.
4) Heal Bruises, Burns, Sunburn And Cuts
Rub the inside of a banana on any skin abrasion and it will help it to heal much faster.
5) Feed The Birds
I know everyone does it, but did you know that bread isn't at all good for birds. It makes them sick, just like it makes humans sick due to all the chemicals and processing in most breads.
But bananas are actually good for birds – and they love them too. You can put the whole banana out for the birds as they'll play and use the banana skins for other purposes too, like building nests.
FREE SMOOTHIE WEIGHT LOSS BUNDLE
For A Limited Time, Grab Your FREE 260+ Page Smoothies For Weight Loss Bundle So You Can:
* Shed your excess weight without cravings
* Triple your energy levels without coffee
* Get glowing, clear skin naturally
6) Make A Homemade Fertiliser With Bananas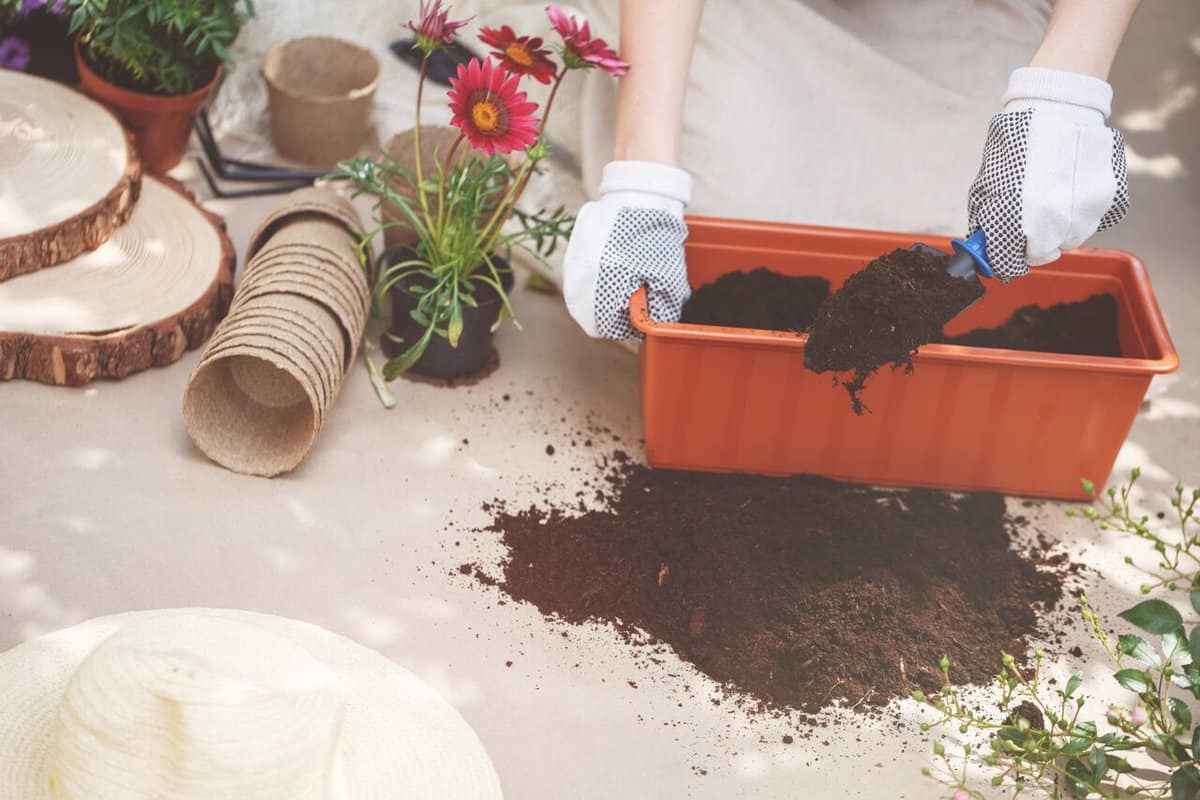 Because of the phosphorus and potassium content of bananas, they make a great addition to the soil in your garden.
You can either bury the whole banana or peel in your soil, mix it with your existing compost, or blend up the whole banana including skins and mix it in with your soil for an added nutrient boost.
7) Heal Warts
Rub the inside of a banana peel on a wart every night or you can skick the peel on to your skin overnight using some tape. The potassium can make the wart fade away in 1-2 weeks.
8) Remove Splinters
Tape the inside of a banana peel on to a splinter overnight. The splinter will work its way naturally to the surface.
9) Ease Headaches
You can alleviate a headache by rubbing the inside of a banana peel on your head, or sitting with the banana peel on your head while you lie down and close your eyes.
10) Improve Your Sleep
Did you know bananas can actually help you sleep? In this recipe I pair them with some other sleep inducing ingredients to give you the perfect sleep elixir.
Click here to grab my Bedtime Banana Elixir Recipe.
11) Freeze Your Bananas And Make Ice Cream
Believe it or not, bananas actually change in taste after they've been frozen. They taste less banana like and more creamy, which makes them a perfect candidate to make the healthiest tastiest ice cream from. This recipe is so simple.
Click here to grab the banana ice cream recipe.
FREE Green Smoothie Online Class
I lost 56 pounds in a few months with my
Green Smoothie Detox.
This video shows you how you can do the same. Take my 28 day challenge to
drop a whole dress size in one month
following this easy plan. Best of all, you'll barely spend any time in the kitchen, and you can even
eat on the go
if you need to. This detox only contains
natural ingredients
you can buy locally. These meals are very
simple and quick to make
, and they still taste
delicious
.
Click here to Watch my FREE video today. (No opt in required)
12) Make Cinnamon Rolls
If a sweet bite is more up your street, dehdyrate or bake your bananas to make this easy and delicious treat that people won't believe is so healthy.
Click here to grab my raw vegan cinnamon rolls recipe.
13) Make A Banana Pudding
Are you looking for the perfect healthy dessert to serve for your family or friends?
Everyone in my house adored this recipe, even my son who really isn't a fan of fresh fruit. Nobody can tell how many nutrients are bursting out of this dish as it's so tasty.
Click here to get the recipe for my Raw Vegan Banana Pudding Recipe (Easy, NO BAKE, Sweet & CREAMY).
14) Make A Banana Smoothie
The old classic… the simple old smoothie. Ready in a flash and will leave you bursting with energy and your waistband loser.
And did you know you can make a smoothie from bananas without even adding any liquid? I show you how to do it and give you some extra ways to jazz up this 30 Second Banana Smoothie Recipe For MIRACULOUS Weight Loss.
15) Make Banana Pancakes
Looking for a less stodgy, more nutrient dense pancake recipe that is low in fat and calories? Look no further than this 1 Ingredient Banana Pancake Recipe.
16) Make Banana Chips
Before I started making banana chips, my little boy would eat no bananas, and hardly any fruit at all. Once I started making banana chips, he would eat about 2 bananas every day in chips. I noticed a big improvement in his health at this time. He sees banana chips as candy, and can't get enough of these healthy morsels.
Click here find out How To Make Banana Chips (2 Ways).
I hope you enjoyed these 16 Inventive Uses For Bananas.
If you liked this article you'll probably like some of my other articles in my "How To Eat A Banana Series" such as 10 EXTRAORDINARY Banana Nutrition Facts or 17 Banana Facts That'll BLOW YOUR MIND.
7 Health Benefits of Bananas
Are you struggling to lose weight and keep it off?
Are you feeling run down and are struggling with ever increasing health problems?
Green Thickies new 7 Day Detox will help you drop a dress size, improve your skin, your energy will soar and you are going to be so in control and proud of yourself.
You won't go hungry on this diet ... And better yet - it actually requires minimal time in the kitchen.
Get results like this...
Hi Katherine,
I just wanted to tell you I completed the 7 day detox and I feel so great.
I have lost 6lbs, do not feel like I need more my morning coffee, the flushing of my facial skin from rosacea has dramatically reduced and I am so excited to wake up each morning and make a green thickie for breakfast!!
I am a stay at-home, homeschooling momma of 3 littles and at times so busy I would forget to feed myself!
I would go most of the day without eating and then snack on random things.
I gained 60 pounds the last 6 years during pregnancy.
I have lost 30lbs but recently plateaued and have felt so frustrated.
I've tried everything from paleo and keto to the point where I didn't know what to eat or how much and felt like even eating fruit was bad for me which thankfully it's not!
What a game changer for me. Thank you for sharing a simple but effective program.
I'm so excited to continue another week with this plan! Thankful Stephanie
Use this special voucher to get $10 off: WEBSITE (Add discount code WEBSITE at the checkout)
Click here to get started
Latest posts by Katherine Kyle
(see all)